Rack Options
Arcing Bar Screen Rack optional choices include metallurgy, bar thickness, and gap width. Predominate customer preferences are 304 Stainless Steel, 3/8 Inches and 3/4 Inches. A hot dipped galvanized model is pictured.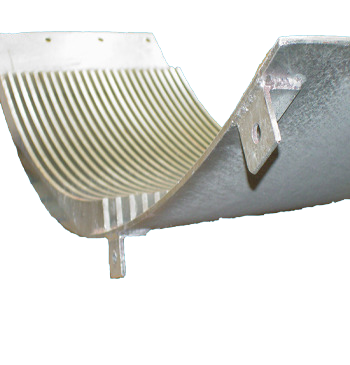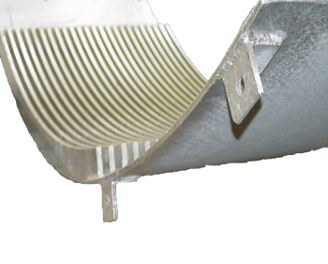 Screen Options
Screens are available as totally contained units or as segmented assemblies to fit channel depths of 2 to 8 Feet and widths of 1 to 4 Feet. Plant size from .4 MGD to 8 MGD. An ideal headworks item for small plant operator.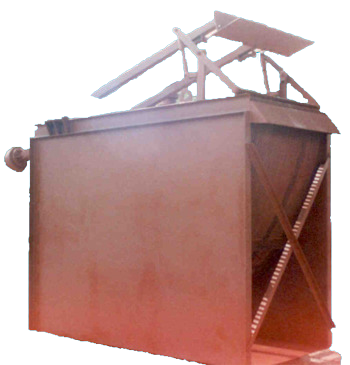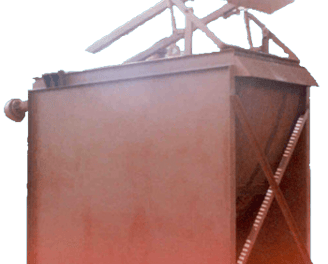 Operating Gear & Collection
Operating gear mounted above the channel includes the drive, rake arm, shaft assembly, counterbalance, and wiper assembly. Screened solids can be either collected within the channel into a basket, or consolidated by conveyor or auger into a removable container.