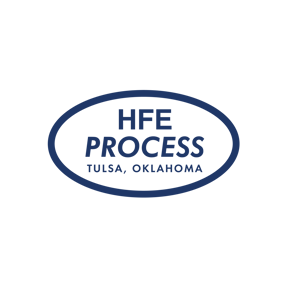 Title A
HFE PROCESS offers engineered stations built with internally primed pumps more commonly known as "Self Priming". The stations are designed to allow maintenance access in front and behind the pumps without disturbing factory installed pipe and valving connections in the equipment chamber.
Title B
A trademark of HFE PROCESS wastewater stations is external piping connections. Suction and Discharge connections by the installer are found outside and in most cases below the baseplate. In this manner, factory installed equipment is solid and sealed before and after station installation which virtually eliminates water hammer, piping separation or wet well vapor migration into the station.
Title C
Tensioning adjustments for the belt and pulley power transmission systems are designed to be quick and simple. Should a speed change be desired, sheaves are easily accessed by guard removal.
Title D
An optional feature available on most wastewater stations is an auxiliary pump connection for temporary pump connection to the force main. The connection is equipped with an isolation valve, quick connect fitting and a dust cap.
Title E
Some equipment just requires more space. HFE PROCESS can provide small to large fiberglass buildings to protect the equipment used in corrosive atmospheres. These weather-tight enclosures come with insulated walls and environmental equipment to allow out of element monitoring or maintenance as well as chemical treatment isolation if required. Standby generators used for the stations can also be protected by these structures.
Title F
It is quite common for "Self Prime" pumps to be attached to engine drives for portable and standby installations. This configuration is available from HFE PROCESS.