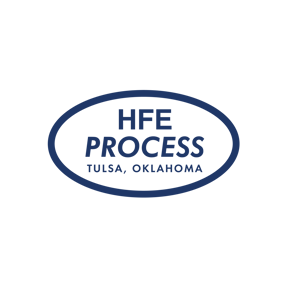 WET WELL MOUNTED DUPLEX STATION
The "Hybrid"
The classic "Hybrid" Wet Well Mounted Station has the horizontal maintenance friendly features of the Self Prime Pumps and the unmatched high efficiencies of the Dry Pit Non-Clog Pumps. This station type is completely field maintainable for quick return to service.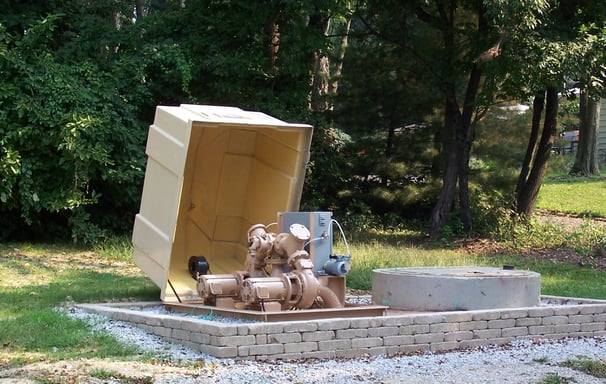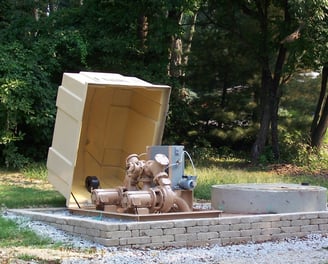 Versatility
Duties with heads as high as 320 Feet of Water in a single stage pump and horsepower's up to 150 are available in above ground installations. These high performance applications are becoming more common and are within the "Hybrid" operating range.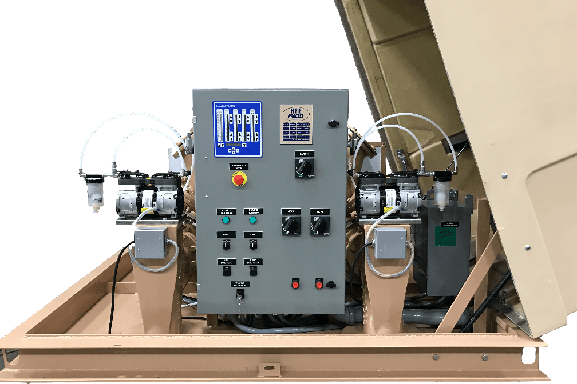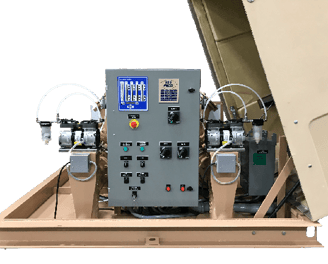 Vacuum Priming System
Low pressure priming increases the life and reliability of all ancillary components. Other standard piping features, including a three way plug valve and the lowest head, least clogging check valve available in the industry, help make the "Hybrid" the most maintainable station on the market.
Volume
High volume capabilities allow the station into areas of applications not usually seen for above ground stations. Single pump capacities exceeding 5000 GPM open the regional collection station and storm water station markets to above ground equipment.
Technology
Instrumentation available to lift stations today paired with digital controllers is changing methods of operation and maintenance. Operators have more information and access to specific data to determine maintenance needed. The direct result of this technology application is increased staff efficiencies.
Appearance
Customer aesthetic requirements vary and accordingly, station enclosures are available in size from compact to full buildings, and in construction types of fiberglass to masonry. Stations can be placed in any setting and yet be unobstructive when needed.
Recessed Option
The "Hybrid" station is available in recessed models for partial burial up to 10 Feet. This style station increases the locations available to wet well mounted stations by reducing the physical elevation lift to pump center.